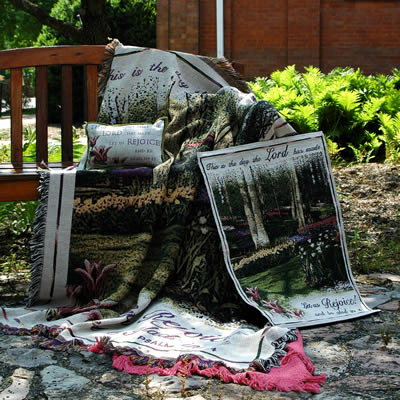 Weavetec manufactures custom decorative home accessories for designers and distributors. Following is a list of the products we provide for a variety of niche/specialty programs.
Tapestry Throws
Multi Layer Throws
Tapestry Wall Art
Tapestry Fabric on the roll for misc. products manufactured elsewhere
We can work with customers to develop a specific construction or product to meet the various quality and pricing demands. As with all programs, Weavetec understands the importance of product confidentiality and will do everything possible to help each customer maximize their potential.