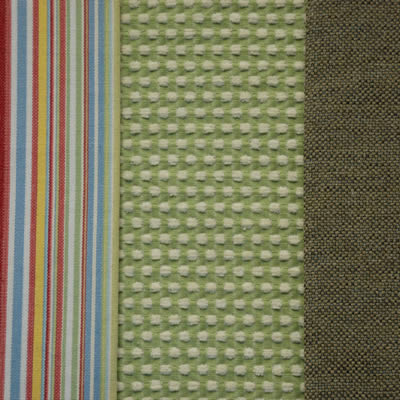 Weavetec manufactures fabrics for virtually every home furnishing application. Commission weaving dobby upholstery fabric for Collins and Aikman provided the foundation for our business in 1987. We continue to focus on this market segment to supply consistent production volume.
We partner with converters to provide design assistance, manufacturing, and direct shipment in support of exclusive fabric offerings. Weavetec maintains an active inventory of 600+ yarn sku's to support our converting partners.
Modern dobby and jacquard looms produce exclusive converter fabrics for traditional multi purpose upholstery, drapery, bedding, and high UV outdoor applications. Our weaveroom offers the ultimate in construction flexibility – allowing us to produce fabrics ranging from novelty dobby textures to detailed jacquard damasks.
We understand the importance of product confidentiality and maintaining the integrity of each converter line.